The Pootle
press

Bundles
Save over 75% with a Pootle bundle
Licence type:
Blocks bundle
$75
Single site
Storefront Blocks
WooBuilder Blocks
Buy now
Ecommerce bundle
$125
Single site
Storefront Blocks
WooBuilder Blocks
Storefront Pro
Gutenberg Pro
WooHoo Bar
Buy now
Professional bundle
$185
Single site
Storefront Blocks
WooBuilder Blocks
Storefront Pro
Gutenberg Pro
WooHoo Bar
18tags Pro
Buy now
Trusted by over 60,000 websites, blogs and online shops
What customers are saying about our plugins
Brilliant!
Totally awesome & works like a charm. Less bloat then other page builders - I recommend you give it a go!
JAMES KANE
Super pagebuilder
Pootle Pagebuilder is probably the best pagebuilder out there. And the definite best support!
audioclusters
Amazing plugin
Really easy to use and allows you to create fantastic looking pages without having to write your own code. Used in conjunction with Page Customiser its really powerful. Pootle Page Builder is better than 5 stars
Kernowkevin
Great page builder!!
SPACETIME PARTNERS _
Great Support and Confiuration
Love the plugin a lot of fun customization and great support staff
Nicholas Pauloff
Very useful and great support
Very professional plugin that can help you build any great website
Jose Nino
I wish I found this earlier
I am so relieved to have this page builder! I struggled through a big learning curve on my own before finding poodle page builder.. So far I have found the answers to my questions. The tutorials are great! I am finding gems all over the place! I was a bit confused between the Poodle page builder and storefront pro. They are separate builder! was not super clear at first but now it's clear because Inthought thebwoocommerce builder and storefront pro were one i the same and free under pootle page builder....so make.sure to check each plug in see what you want! Thanks Jamie !
Teresa Potter
Awesome Plugin!
We use this on several other sites and now that we're launching a new e-commerce site, we did not hesitate on getting another license.
James McCabe
Pootle Page builder and Plugins. Fantastic.
We needed a page builder for our users to update and add pages to their websites. The page builder we needed has to be easy to use, versatile and quick. In our testing I searched the WordPress plugins and found a host of choices. I decided to test them on a clean install of WordPress to be give my self a fair test. We tried Beaverbuilder, Headway, Thrive Themes and other visual editor page builders. While most of these did well in my testing I found them difficult to use for end users.

I then stumbled across PootlePress Page Builder, Wow. Easy to use gives great layout control on live pages. It not only gives my clients great page control but also has reduced our website production time.

Graham Trenwith
gtrenwith
And just when you thought you've seen it all
I've been a looong time user of WPBakery. I got to page builder pro by accident when I was seeking for an update to my storefront theme and I thought to give it ago. It was worth every single penny. Page builder is so much better in terms of designing the layout and with storefront pro, it's just a perfect combination. I would like to suggest that there would be better options in front end to add columns and rows and just regular text area as an element. Great job Jamie, keep it up!
Jani Kervinen
Easy to use
Easy to use and makes my site look good
Carole Chesterton
Perfect page builder
Hello all, Big thanks for this perfect plugin thanks and thanks for the fast respond from the support. This page builder have all the important features and all features working perfectly. I wish the best for you all.
Ascker
Smooth, powerful, clean page builder!
I love how easy it is to create flexible columns with the Pootle Page Builder! The parallax feature works like a charm and creating full width background for rows is as simple as ticking a checkbox. It feels very lightweight and didn't have a negative impact on my Google Page Speed test (which is important).If you're going to use a page builder, you need to give Pootle a try.
touchdowntech
Great support.
Great support from the Pootlepress team and great plugins.
admin
Great features
A must have plugin if you want to provide a refreshing new shopping experience to your customers. Easy to customize the product pages. Does great on mobile as well.
Harideep Kalaveena
Great product one of my favourites
Great product one of my favorites I have tried different page builder products from all kinds, But the pootle page builder outperform most of them. I took me only 5 minutes to know I want to purchase the pro version. It's easy to use and feature rich, has 2 working modes, modules and gave me the desired results. You can see it on work in Netotraffic home page. The support from Jamie is excellent and fast. I'm glad I have found it and highly recommends it.
Avi ben or
Keith
Easy to use - no code required. Great value.
Keith Newton
The best builder plugin by miles!
A great plugin from Pootlepress - easy to use with superb features - with more being added all the time. If you are looking for a product from a company who believes in giving the customer what they want - before they know it! - then Pootlepress and Page Builder is for you.
Paul Cobb
Perfect for my site
The pootle page builder it's very useful. With this plugin customizing your website it has never been easier! It gives you all these extra options to give your website that professional look. The powerful drag and drop live designer is very handy. Parallax backgrounds, full width rows... you'll get beautiful pages in minutes!
Borgman
Pootle Plugins FANTASTIC
I've been using Pootle plugins exclusively for a couple of years now. My experience has been fantastic. The plugins work well. The odd time that I've had a question, the support has been fast, friendly, informative and helpful. I don't believe I've EVER had to go back about the same question twice.

Their online video tutorials are great!

Using Canvas and Pootle has meant that I can design anything, I can do anything and, I'm not having to learn the ins and outs of other (often) badly supported plugin authors.
gcollett
Best PageBuilder
Simple to use, well-written and outstanding support. One of the only pagebuilders that is recommended by Pippin.
Michael Cremean
A Game Changer for Site Design
Pagebuilder makes designing a great looking, well functioning website easy. It is as usable and effective a tool as it is possible to imagine. Support is second to none and the knowledge that using the premium version is supporting someone as thoughtful and innovative as Jamie makes all the more worth while. Whatever kind of site I'm building, Pagebuilder adds to it, it inspires me to try things that I would never attempt using code alone. A landmark WP plug in which I would recommend to anyone wanting to create an eyecatching site.
Colin Consterdine
My favorite page builder
I love Pootle Page builder! I've used it for several sites now and time and time again it hasn't let me down.
Naomi Fenn
Very useful and great support
Very good plugin, also prompt and great support
iqbal Mohammed
Easy Peasy
It's very easy to use and when I had a user issue, the support was fast and thorough. Happy Customer.
Amanda
Very Useful and Great Support
I use Storefront pro on 5 websites and each one is different. The versatility of the plugin allows me to create different layouts and functionality. The support is excellent!
Susan Veberes
The answer to my prayers!
The Storefront theme i have on my WordPress site was causing so many problems and i needed to find a plugin that had good support to help me. I'm not a very tech savvy person so i believed the hype and opted for WooCommerce Power Pack plugins. Unfortunately their support was abysmal, and their plugins caused even more glitches than i had to start with, so I got a refund and had to start looking for a better solution..I came across Storefront Pro. I read the reviews and opted to take a chance on them. I'm so happy i did! The plugin is incredibly easy to use and the amount of video tutorials made it even easier. Not only did it solve my Storefront glitches, but it has an infinite amount of cool features which have made my website look amazing. I contacted support on a couple of occasions. They were extremely helpful and friendly, and they solved my problems perfectly. I would highly recommend Storefront Pro. It has made my life so much easier.
Fiona
Perfect for my site
Storefront pro is great to make the store look more unique. The support is amazing too.
Jane Mallison
Better than the WooCommerce Storefront Powerpack
I prefer Review Storefront Pro over the WooCommerce Storefront Powerpack, because it has better options. SF Pro's best feature is the homepage hero. That was exactly what I was looking for. I am a fan of WC products however you need 3 or 4 plugins from WooCommerce to be able to do what you can do with Storefront Pro. However, I also have some plugins from WC installed that SF PRO cannot do: Storefront Product Hero (to show products on pages in a cool way) and Storefront Reviews to embed reviews on pages and posts. For some features I needed CSS-coding, such as changing the color of the review stars and removing the underlines of links in the footer. It would have been nice if no CSS-code was needed for that.
Stephan Zwanikken
Very useful, easy to understand and great and quick support
It works very easy and I like the videos of Jamie where he explains every aspect of the plug in
ellenlaman
Perfect for my website
Very good plugin, easy to work with.
luke Chaplin
Great addition for any site
I wanted a plug-in to personalise my website homepage, but found Storefront pro does so much more. Love the Awesome Fonts, the mobile optimisation so the website looks good on phones, and also that I could edit that annoying Built with Wordpress on the footer, which I had been trying to figure out how to get rid off for a while. It does a lot more than I actually need but definately one of those essential plugs to make your site look better. Also the video support is really easy to follow. Thank you Jamie!
Bhavani James
Solved some outstanding issues quickly
Can't say enough about this simple and easy to use plugin. Solved my problems easily without dev costs.
Chris Rietmann
The Best Option for Customizing the Storefront Theme
This is by far the best plugin for customizing the Storefront theme that I have found. I tried a couple others first before finding Storefront Pro, and they were lacking in features and support. Jamie at Pootlepress is very responsive, and always looking for ways to make the product better.
Joseph Croft
Great Plugin!
I use it on multiple sites and it works great. Thanks!
Connie Hammond
just brilliant!
One of the best plugins I have ever purchased - and it just simply works!
ANDREW MCBRYDE
Great
Great customization options. It's what I wanted.
Robert Rudolf RNR doo
The best plugin for customisation
This plugin has been a life saver for me. The level of customisation this plugin allows you to do is amazing. What is particular good about this plugin is the live search and the sweet mobile store view. By default, WooCommerce shows your products in a very unflattering way on mobile and this app completely fixes that! The live search in the header also looks great, you would pay easily £400+ for all these features in individual plugins! The best £45 I've ever spent. The support was also amazing, I received responses pretty much immediately and all my answers were answered. I was also given tips on how to host my site which was way above what was needed for a little £45 purchase. You should have no doubts about purchasing this, it is the best plugin you will buy! Thanks a lot!
William Peterkin
I Liked PootlePress's Storefront Pro Plugin So Much I Bought Their eCommerce Bundle.
I recently decided to set up a WordPress eCommerce site selling my ebooks direct to readers instead of going through Amazon. I had struggled to use other eCommerce platforms, themes, plugins, extensions and pagebuilders. I found them overwhelming and inflexible, plus they weren't WordPress WooCoomerce. In my desperation, I went back to basics and focused on WordPress, WooCoomerce, and Storefront. WooCommerce Storefront is a great theme, but I wanted to customise it. I tried another customiser, but it didn't work for me. I was about to give up when I discovered the PootlePress Storefront Pro plugin to customise my Storefront theme. I checked it out the YouTube video, and it looked like it could do the job. I decided to buy it because I saw another YouTube video where Matt Mullenweg, the WordPress founder, praised PootlePress at a WordPress conference. I figured if Matt Mullenweg was happy to praise PootlePress publicly, they must be okay. To cut a long story short, I bought PootlePress Storefront Pro, and I was so happy with it I decided to scrap my old website and start again using the PootlePress eCommerce Bundle that includes Storefront Pro. TIP - There is a learning curve, but stick with it and take it one step at a time. Make regular backups. Go slowly, watch the instruction videos on YouTube and play them back at 75% or 50% speed. I am happy to recommend PootlePress Storefront Pro and the eCommerce Bundle.
Patrick Duggan
Very Comprehensive and easy to use
This plugin has so many options to make my websites look amazing. Have used it before and would definitely recommend to others.
Leonie Killeen
Extremely useful and easy to navigate plugin
Extremely useful and easy to navigate plugin for complete customisation of the Storefront theme. Great and very friendly speedy support. I highly recommend this plugin for anyone looking for complete control over their Storefront based website.
Jennifer Carmen
Necessary supplement to Storefront
This plugin helps greatly to design and manage Woocommerce based e-stores. I add it to all my Woocommerce clients.
Aarne Sipilä
thanks!±
Great plugin! And thanks for the quick response on both here as well as YouTube
Riaan Pretorius
Very Useful
Very easy to use and allows for a lot of customisation.
Brandon Smith
Great Support
I had a problem with the plugin and the support was very good and promtly
Ramin Guliev
Very helpful
I can manipulate my content much better.
Lee Engbretson
Sensationell - Top support, top plugin
Wer seinen Storefront-Auftritt richtig gut gestalten will, kommt an diesem Plugin nicht vorbei.
Jonny Lovrinovic
Fantastic plugin developer allows me to do whats needed without comprimise!
Storefront Pro allows you to customise Woo Theme Storefront without having too much knowledge of coding. We chose Woothemes Storefront as they only do a few plugins and what they do, they do well, the same can be said for Pootlepress. Easy to understand interface and the support is fantastic (although I have only really contacted them at set up as there have been no issues with the plugin itself or compatibility issues that you can have with some). The plugin allows me to get my business site the way I wanted it... a big thank you to Jamie. Jamie also keeps us "non-developers" up to date and prepared for changes to Wordpress and other valuable plugins produced by Pootlepress. The plugin has become part of my essential business kit and I highly recommend it.
Nadia Hasanie
Storefront Pro - Great user experience and functionality.
Great functionality. Enables a wide array of customisations (it's clear that look and feel options will become even more versatile across iterations). The plugin is very accessible and support from Pootlepress is excellent (this includes very useful and informative Pootlepress webinars - for different levels of user - hosted by Jamie M). Just the kind of plugin needed to create a contemporary and more unique look and feel for those using WooCommerce's Storefront theme. This plugin clearly embraces the future landscape when it comes to integration with the Gutenberg /block editor.
Lande Pratt
Very Useful with Great Support
I really do not like those pre-built websites that profess to know what I want, StoreFront Pro has given me back the creative control I so needed. The support has been terrific and I am now looking forward to my site going live!!!
Mike Beer
Great pro add-on
To the best of my knowledge, 18 tags plus 18 tags pro are unique - the only themes available now that work like the old canvas. greatly appreciated ...
riaan De Villiers
Simple and Professional
Love the Pootle products and the great support. Suits my clients perfectly and my work flow is much improved.
Jeanette Elton
Web Developer, Code wrangler
Intuitive, Inspired, Intelligent. It's a fab, lean, mean WordPress machine. Easy to use great support through videos etc. But you don't hardly need because its so easy to use. I was bit unsure whether it would deliver the flexibility and wow factor that I was looking for. But It does and then some...
Jonathon Blakeley
Simply Awesome
Incredible customer support, every question answered and Jamie & his team even figured out and fixed a major issue for my client! Extremely happy! In fact, I bought ALL of Pootle's products and everything works flawlessly! Thanks guys!! Brian Norcross Sample the Sparkle
Brian Norcross
CONTENT voor elkaar is happy with Eighteen Tags Pro
Beautiful features make every website a joy to build and watch!
Martine Kooi
Great Theme!
I switched from Canvas as my theme and I'm super impressed with 18 Tags pro. Very nice theme with impressive support!
audioclusters
Great
If you are looking for a theme that actually works & has the support that can save you from yourself.... this is that
Mike Owen
Brilliant!
Great theme with lots of flexibility - if you liked Woo Canvas this is much better - keep up the good work!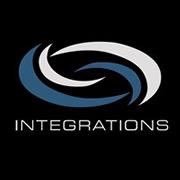 JAMES KANE
Frequently asked questions
If I cancel my subscription will the plugin still be active
Yes, you can cancel at any time and the plugins will still be active. However you won't get updates in the following year.

What is your refund policy?
We are more than happy to provide a refund within 14 days of your purchase if you are unhappy with our plugins. However please allow us to try and fix your issue before asking for a refund.  

I have an existing single licence can i upgrade it to a bundle?
If you are an existing customer and would like to upgrade your single product licence to a bundle just email jamie@pootlepress.com and we'll help you out.