18 Tags
Pro
flexible | beautiful | fast | mobile | powerful
a WordPress plugin that adds pro design features to the 18 Tags theme
lovingly crafted by pootlepress
Simply Awesome
Incredible customer support, every question answered and Jamie & his team even figured out and fixed a major issue for my client! Extremely happy! In fact, I bought ALL of Pootle's products and everything works flawlessly! Thanks guys!! Brian Norcross Sample the Sparkle
Brian Norcross
CONTENT voor elkaar is happy with Eighteen Tags Pro
Beautiful features make every website a joy to build and watch!
Martine Kooi
Great Theme!
I switched from Canvas as my theme and I'm super impressed with 18 Tags pro. Very nice theme with impressive support!
audioclusters
Great
If you are looking for a theme that actually works & has the support that can save you from yourself.... this is that
Mike Owen
Brilliant!
Great theme with lots of flexibility - if you liked Woo Canvas this is much better - keep up the good work!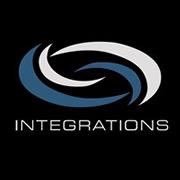 JAMES KANE
Simple and Professional
Love the Pootle products and the great support. Suits my clients perfectly and my work flow is much improved.
Jeanette Elton
Web Developer, Code wrangler
Intuitive, Inspired, Intelligent. It's a fab, lean, mean WordPress machine. Easy to use great support through videos etc. But you don't hardly need because its so easy to use. I was bit unsure whether it would deliver the flexibility and wow factor that I was looking for. But It does and then some...
Jonathon Blakeley
18 Tags Pro main features
The story behind 18tags Pro