18 Tags
Pro
flexible | beautiful | fast | mobile | powerful
a WordPress plugin that adds pro design features to the 18 Tags theme
lovingly crafted by pootlepress
Simple and Professional
Love the Pootle products and the great support. Suits my clients perfectly and my work flow is much improved.
Jeanette Elton
Web Developer, Code wrangler
Intuitive, Inspired, Intelligent. It's a fab, lean, mean WordPress machine. Easy to use great support through videos etc. But you don't hardly need because its so easy to use. I was bit unsure whether it would deliver the flexibility and wow factor that I was looking for. But It does and then some...
Jonathon Blakeley
CONTENT voor elkaar is happy with Eighteen Tags Pro
Beautiful features make every website a joy to build and watch!
Martine Kooi
Great Theme!
I switched from Canvas as my theme and I'm super impressed with 18 Tags pro. Very nice theme with impressive support!
audioclusters
Brilliant!
Great theme with lots of flexibility - if you liked Woo Canvas this is much better - keep up the good work!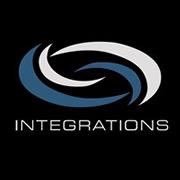 JAMES KANE
18 Tags Pro Features
| | |
| --- | --- |
| NEW! - Home page hero | |
| Live theme designer - shortcut links to live theme designer | |
| Font customizer - specify all fonts, including H1-H6 and body text. | |
| Menu customizer - more font controls for menu items (and drop downs) | |
| Create mega menus | |
| 6 cool navigation layouts | |
| add social icons and contact information | |
| Add a promotional header bar | |
| smooth header reveal | |
| Works with best pagebuilders | |
| Extra pagebuilder goodness | |
| Card layouts | |
| Change layout width | |
| Change layout per page | |
| Mobile logo | |
| Landing pages - customize individual pages | |
| Customize the posts page | |
| Customize single posts | |
| Extra post layout options | |
| Infinite scrolling posts | |
| Customize the footer | |
Frequently asked questions